What do you get within each course?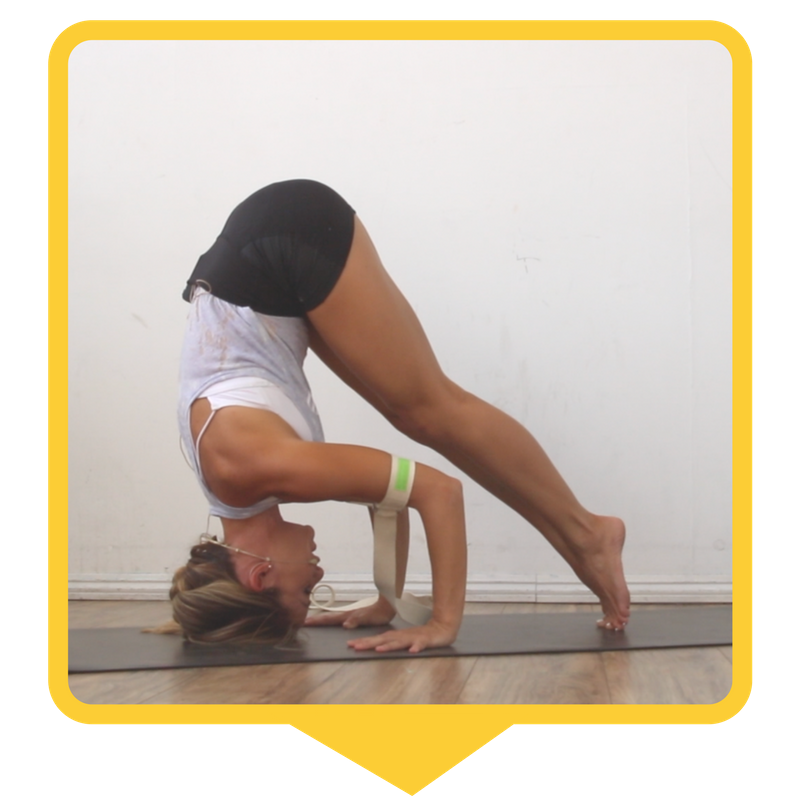 Get Upside Down: *25 videos*
Master yoga inversions, like headstands, handstands, and forearm stands, with my 3-part method of technique, strength, and mindset
✓ Technique: Learn the blueprint yoga poses to teach you correct alignment of and takes the guessing out of inversions.

✓ Strength: Classes designed to strengthen the specific muscles needed to go upside down, i.e. core, back, arms, and legs.

✓ Practice: This is where the magic happens. We put everything in a step-by-step plan, and practice even more drills to help get you upside down.

✓ Proper Warm Ups: Vinyasa Yoga Classes to help warm up your body, and give you space to try what you've learned, and grow your practice.

✓ Proper Cool Downs: Yin Yoga and Savasana Meditation to cool down the body, and counter balance all of the strengthening videos.

✓ BONUS: Wrist Mobility & Forearm Therapy Video to mobilize your wrists and release your forearms.

✓ 30-DAY MATNRA GUIDE: Arguably the most important part of the practice, to spiritually grow, strengthen your thoughts, and create a deeper and more loving connection to yourself and your body.

✓ Downloadable Guides: Journal, Goals Worksheet, Progress Guide, & Pre-Course Checklist to keep you motivated and always improving

Regularly $79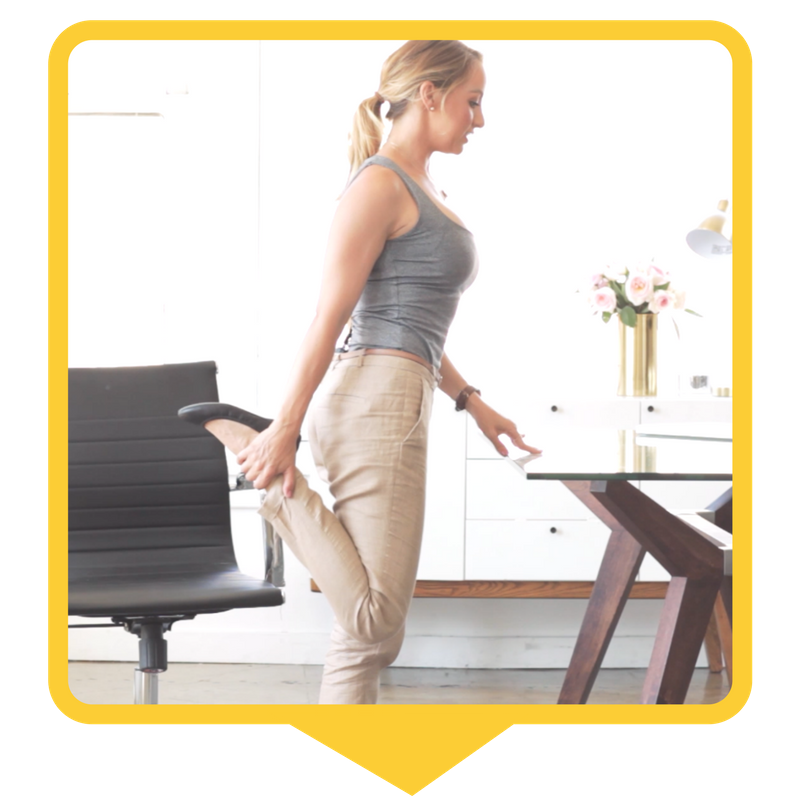 Get Stretchy at Work: *15 videos*
Relieve Pain, Prevent Injuries, & Optimize Movement in just 10 minutes a day at your desk!
✓ 10 Minutes Videos: Easily squeeze into your work breaks
✓ Relieve Pain: These videos will bulletproof your body and let you live without pain

✓ Prevent Injuries: In just 10 Minutes a day, save yourself from pain, time off work, and surgery
✓ Office Yoga: Stream all videos at your desk in your work clothes

✓ Downloadable Guides: Journal, Goals Worksheet, Progress Guide, & Pre-Course Checklist to keep you motivated and always improving

Regularly $67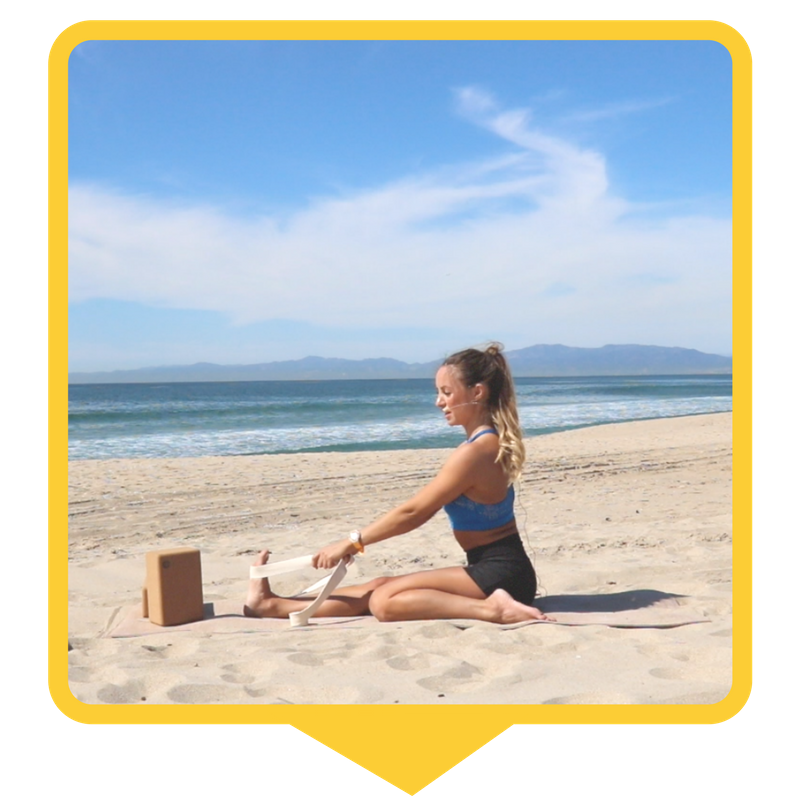 Splits30: *12 Classes*

Dramatically increase your flexibility and do the splits in 30 days!
✓ Flexibility Training: Long, sustained holds to dramatically increase the flexibility in your hips, hamstrings, quads, inner thighs, calves, and feet
✓ Splits Training: Learn my secret tips to fast-track your way to doing the middle splits, front splits, and standing splits
✓ Standing Splits: Properly warm-up and cool-down the body with vinyasa and yin yoga before and after each class

✓ BONUS: Learn how to advance beyond the splits
✓ BONUS: Meditation
✓ Downloadables: Journal Guide, Pre-Course Checklist, and e-book List of every pose
✓ Personal Tracking System
Regularly $57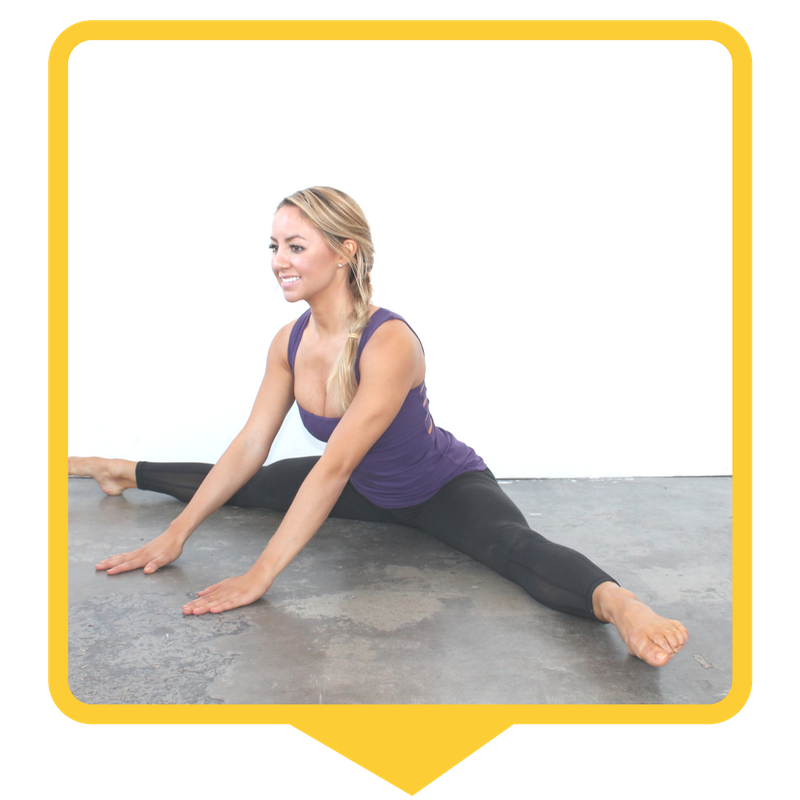 Get Stretchy: *17 Classes*
My #1 Mobility & Flexibility Program where 1000s of people have relieved pain, and prevented injury

✓ 15 Minute Mobility Videos: Morning mobility videos to jumpstart your day, free your body, and walk through life pain free
✓ 15 Minute Evening Stretch Videos: Relax, unwind, and connect with meditative stretches that will drastically improve your flexibility

✓ Prevent Injuries: When you increase your body's range of motion you will help yourself prevent injuries. It's simple, and it's science
✓ Total Body Mobility: You'll be able to touch your toes after you do this program!
✓ Do's and Don'ts: My strategies to taking your flexibility to the next level
Regularly $34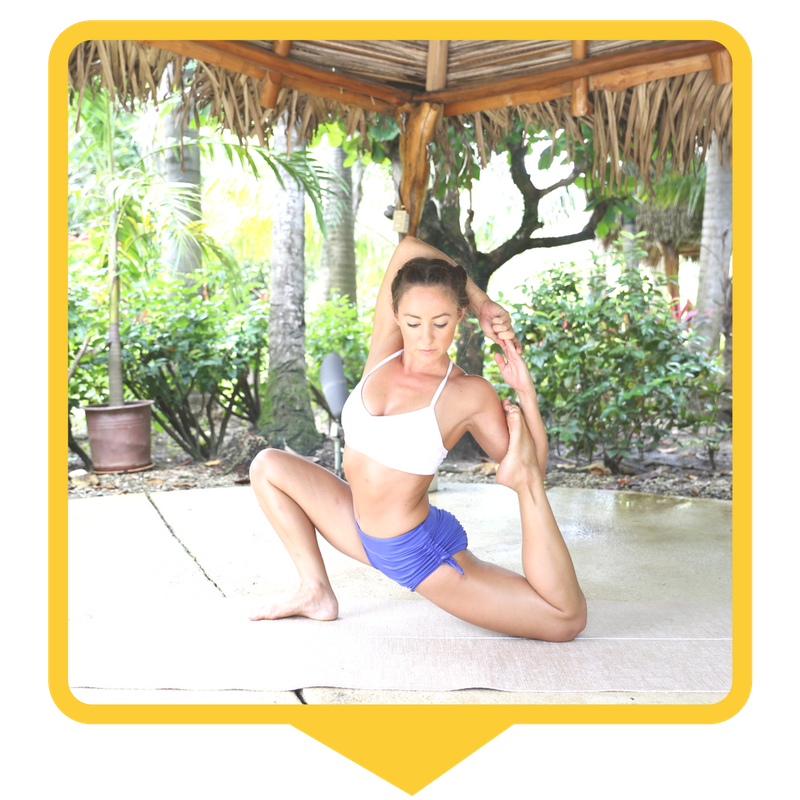 Heart Opening Yoga: *40 Minute Class*
✓ Vinyasa Flow: Stretch, strengthen, and breathe with me in this sophisticated sequence of yoga poses to open your heart, mind, body, and soul
✓ Open Your Mind: When you open your heart you open your mind. You will feel refreshed and invigorated each time you do this flow.
✓ Connect: Open up to love, self-acceptance, and connection
Regularly $12
TOTAL VALUE = $249 VALUE
A one-on-one session with me costs $200. This covers everything you could need plus so much more than what I could provide in a single session. I want to make this as affordable as possible so everyone can benefit from yoga, connect, move breathe, so I'm discounting everything to only...$99

YOU GET EVERYTHING FOR ONLY
... $99!
(One-time Payment for Lifetime Access)

SAVE $150